X-Ray Film Recycling & Disposal Services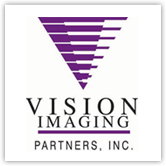 Pyromet offers comprehensive X-ray recycling services including the chemical removal and recycling of silver from imaging films. As a member of Vision Imaging Partners, Inc., Pyromet is committed to preserving the independence and integrity of radiology services, including silver X-ray refining nationwide.
We work with a variety of recycling companies that collect this material and have the capabilities to recycle and refine the following items:
Medical X-Rays
MRI Scans
Dental X-Rays

Veterinary X-Rays
Industrial X-Rays
Other Radiology Sheets
Our X-Ray recycling process is in compliance with all local, state, and federal regulations including HIPAA. All X-ray film is treated and stored as confidential information. Customers are provided with a Certificate of Destruction on request. Minimums apply.
Average Yields
Medical Films
Troy Ounces Per 100 lbs
File Films Earlier than 1979
18 - 20
File Films From 1979 - 1982
15 - 18
File Films From 1982 - 1990
12 - 14
*File Films From 1990 - 2008
8 - 11
Single-Sided (MRI, Nuclear Med., Scans, etc)
7 - 8
Darkroom Scrap or Discards
7 - 8
Exposed Rolls of Cinefleurographic Films
4 - 6
Unexposed Rolls of Cinefleurographic Films
16 - 18
2007 Unexposed Singled Sided Films
15 - 18
2007 Unexposed Double Sided Films
20 - 23
* From 1998 to current, any radiology rooms added newer technology (dry processors). The dry process films is mixed in to the file films, so the assays have dropped on the lower range to 8 troy ounces per 100 pounds depending on the ratio of dry to conventional films.
| | |
| --- | --- |
| Industrial / Dental | Troy Ounces Per 100 lbs |
| Earlier than 1982 | 45 - 50 |
| From 1982 - 2008 | 23 - 35 |
| 2008 Unexposed | 30 - 42 |
Dry Laser Film*
Troy Ounces Per 100 lbs
Kodak
9.5
Afga
5
Fuji
6.5
Konica
8.5
Codonics
5
* Based on Lab Sample