Pyromet Benefits from the Radiological Society of North America (RSNA)
The Pyromet team attended the RSNA in Chicago for the 17th year.
(Chicago, IL – December 1-3, 2013). Scott Smith, CEO of Pyromet, Laurie Smith, Smith's wife, and Lon Rudnitsky, Pyromet's sales representative and film wash partner, enjoyed walking the show and meeting with current and potential customers.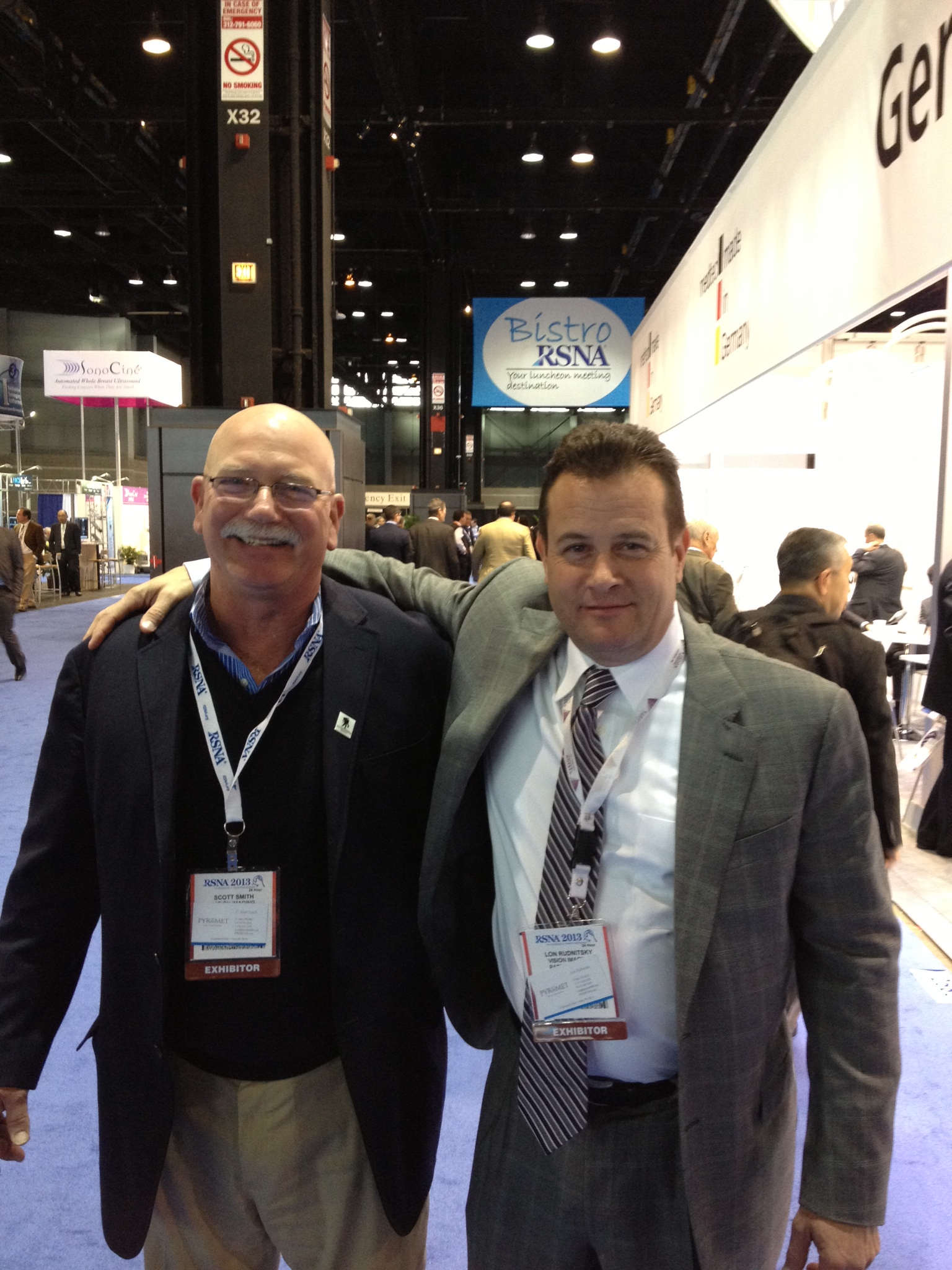 RSNA hosts the world's premier radiology forum, drawing approximately 55,000 attendees annually to McCormick Place in Chicago, and publishes two top peer-reviewed journals.
Pyromet attends the RSNA every year to promote their company. This year Smith, his wife, and Rudnitsky walked the show to meet with current and potential customers. "We added some new customers and met a lot of potential new customers," said Smith. "We also got good news on the amount of film still being produced and sold."
While walking around the booths, Pyromet gained valuable information. "We learned how much silver-halide film that is still being sold, and wet processors that are still being serviced in our digital world," said Rudnitsky. "There is still plenty of opportunity for film recycling!"
Gaining information on the imaging industry is useful, but networking is a strong attribute for attending the RSNA. "I believe when ever Scott and I are together representing Pyromet it is a plus," says Rudnitsky. "It is always an advantage when you are networking, and the RSNA provides an exceptional networking venue for us."
The Pyromet team is expecting to go to next year's RSNA show. From now until then, Pyromet will attend several other shows for the silver and film industry.